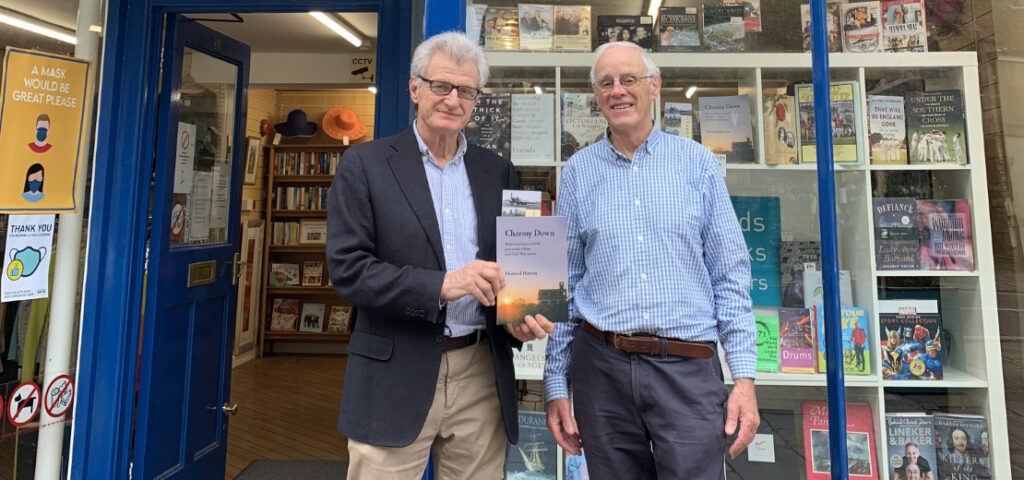 Howard Burton's book about Bath's World War Two airfield tells a story not only about Hawker Hurricane night fighters flying from Charmy Down to defend Bath and Bristol from enemy bombers but also a history that goes back some 4000 years to the time of the Bronze Age when Charmy Down was the centre of an industry producing flint tools and weapons. Howard is very generously donating the proceeds from his book to Julian House.
Many Bathonians of a certain age learnt to drive on the empty expanse of the deserted airfield, which is still looked over by the now crumbling control tower. Howard's research led to uncovering stories not only about the Second World War but also intriguingly about how, after the war, Charmy Down became a village for people who had been made homeless during the war.
For ten years Charmy Down was a thriving community of several hundred people living in what had been previously been accommodation for Royal Air Force personnel. There was a school, shops, post office and a bus service into Bath.
Howard says that, "When writing the book I was struck by the similarities facing homeless and vulnerable people in Bath today with those who had lost everything during the war. I'm a supporter of Julian House, a local charity who support homeless and vulnerable people. My friend and editor of the book, Tim Graham is a long serving volunteer at the Julian House Bookshop in Walcot Street so it seemed an obvious choice that all my proceeds from sale of the book should go to Julian House."
Fundraising Manager at Julian House, Cathy Adcock added "It's wonderful that Howard chose Julian House to benefit from the proceeds from the sale of his book, which so far has raised over £2,000. We've also had some lovely comments from people who have enjoyed the book and made further donations since reading Charmy Down".
Charmy Down: Bath's wartime airfield, peacetime village and Cold War secret" is available from Julian House Bookshop, 86 Walcot Street, Bath and Thunderbolt Books, titfield.co.uk, Beaufort Bookshop, Larkhall and Oldfield Park Bookshop in Moorland Road.