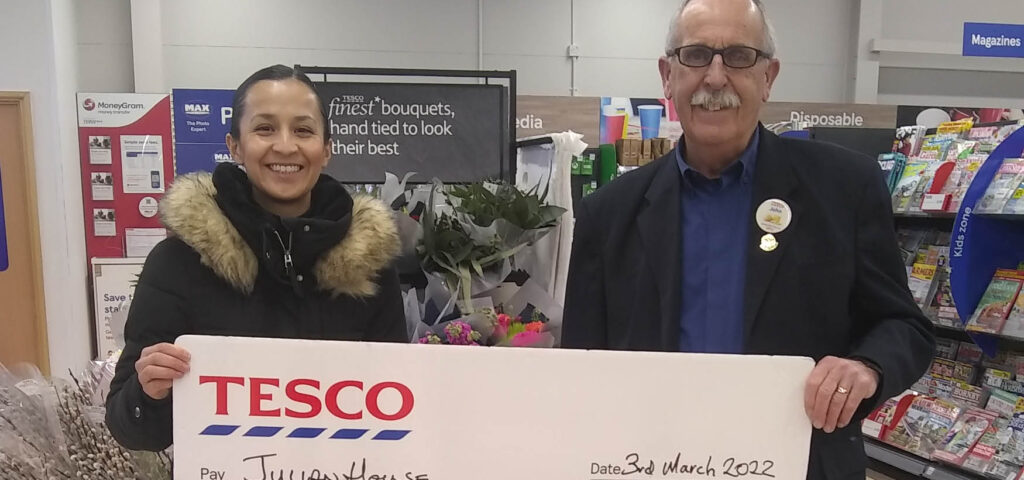 Julian House will receive £1500 that will support the food parcel project which will provide food to the most vulnerable individuals looking for support in an emergency accommodation or when recovering from any difficult circumstance.
This project will benefit around 50 individuals with a food parcel to set them up for their first time when moving into new or emergency accommodation which will help them when they need it the most.
Senior Community and Events Fundraiser, Daffne Zamudio said: "For small projects like us, grants like this allow us to help more people and make a bigger difference in our community."
Claire de Silva, Tesco's Head of Community, said: "Tesco Community Grants help support local good causes like [insert name of community group] and especially those projects supporting young people, those providing food, and local causes close to our colleagues' hearts."
Tesco Community Grants is run in partnership with community focused charity Groundwork, who has awarded grants to thousands of local community projects every year.
Tesco's Community Grants scheme – previously Tesco Bags of Help – has already provided over £90 million to more than 40,000 projects across Britain.
Groundwork's National Chief Executive, Graham Duxbury, said: "Tesco Community Grants continues to give local projects the boost they need to help their communities thrive. We are pleased to have been able to help so many local good causes over the years and look forward to seeing what community organisations can achieve in the future with the right resources."
Funding is available to community groups and charities looking to fund local projects that bring benefits to communities. To find out more visit www.tesco.com/communitygrants.
For further information please contact: Daffne.zamudio@julianhouse.org.uk